Chanderi Saree: A Blend Of Elegance And Sophistication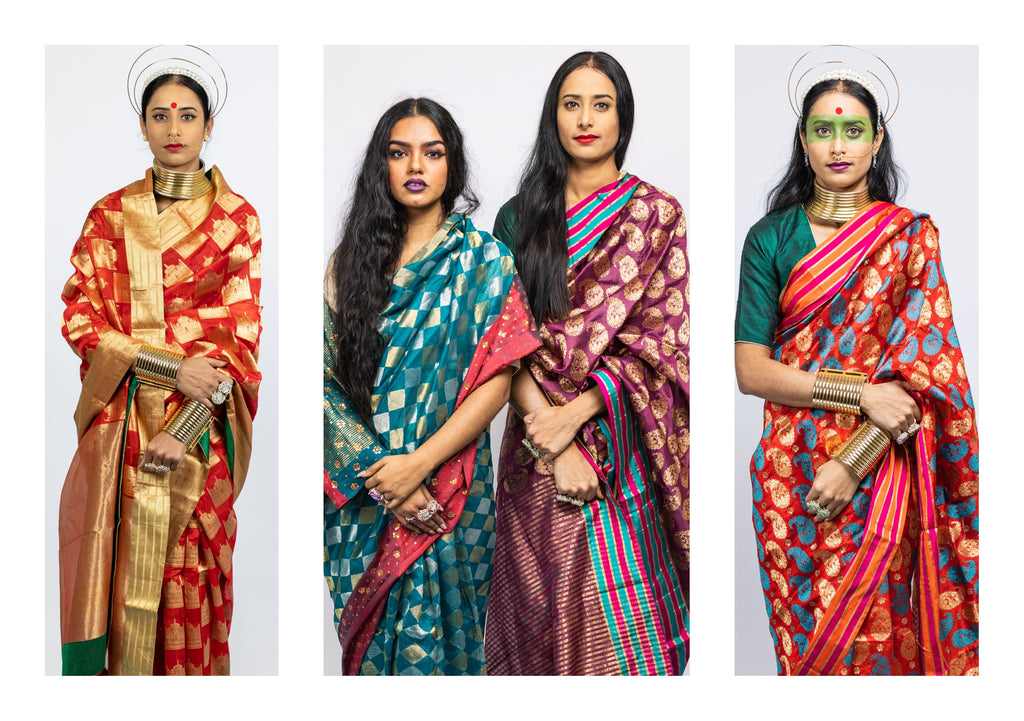 A Chanderi saree is nine yards of elegance that can never go unnoticed. Chanderi is a fabric known for its immense sophistication and unique blend of textures and patterns. It is a lightweight fabric that offers itself in varied colours, motifs and patterns. The brand Ayush Kejriwal offers design aesthetics which are beyond trends and fads. A great deal of thought is put into every piece. Chanderi sarees by Ayush Kejriwal are close to his heart as he has immense love for the fabric, he loves to play with them as one can witness it in his unique collection. He explores every aspect of the fabric and design. 
Let us find out more about Chanderi sarees, and the carefully curated collection by Ayush Kejriwal.
Chanderi fabric has its roots back in the Indian town of Madhya Pradesh known as Chanderi. It's situated in the Vindhyan ranges that lies close to the Betwa river. The historical heritage of Chanderi fabric flows from this town and it is also known as the town of looms.
History of the Chanderi Saree
During the periods of the Mughals the art of weaving Chanderi sarees was preserved by the weaver's community. There were rulers like Akbar and Maharani of Baroda who patronised the art of Chanderi. In those days Chanderi was also known as "woven air" due to it's lightweight and semi-transparent appearance.
Unfortunately, there was a decline seen in the Chanderi weaving and craft during the colonial times as industrialisation came into England and the factory-made cheap fabric replaced the handloom industry. Thankfully, the craft is now gaining popularity and being explored for its beauty. 
Process of weaving Chanderi
The Chanderi fabric is made from a weaving technique involving a length wise push called tana and breath wise pull called bana. This process continues back and forth. The designs on the Chanderi fabric are made with needles. In the past a minimum of two weavers were needed to work together to make one Chanderi saree but later the Fly shuttle loom was introduced which made the process a little simpler for the weavers. Ayush Kejriwal works with local weavers and artists to create beautiful, unique, handwoven chanderi silk sarees sustainably, helping in keeping alive this age-old skill and providing a livelihood for the skilled artists. 
Ayush Kejriwal Chanderi Sarees Collection
You can explore some amazing Chander Sik sarees designed by Ayush Kejriwal by visiting the official website ayushkejriwal.com.
 All the pieces that are available here are handmade with love and patience:
Explore this handwoven collection and shop exquisite Chanderi sarees online with free shipping Worldwide. You can also pay in easy instalments, for more information what's app on 00447840384707.