What you need to know before buying a Patola Silk Saree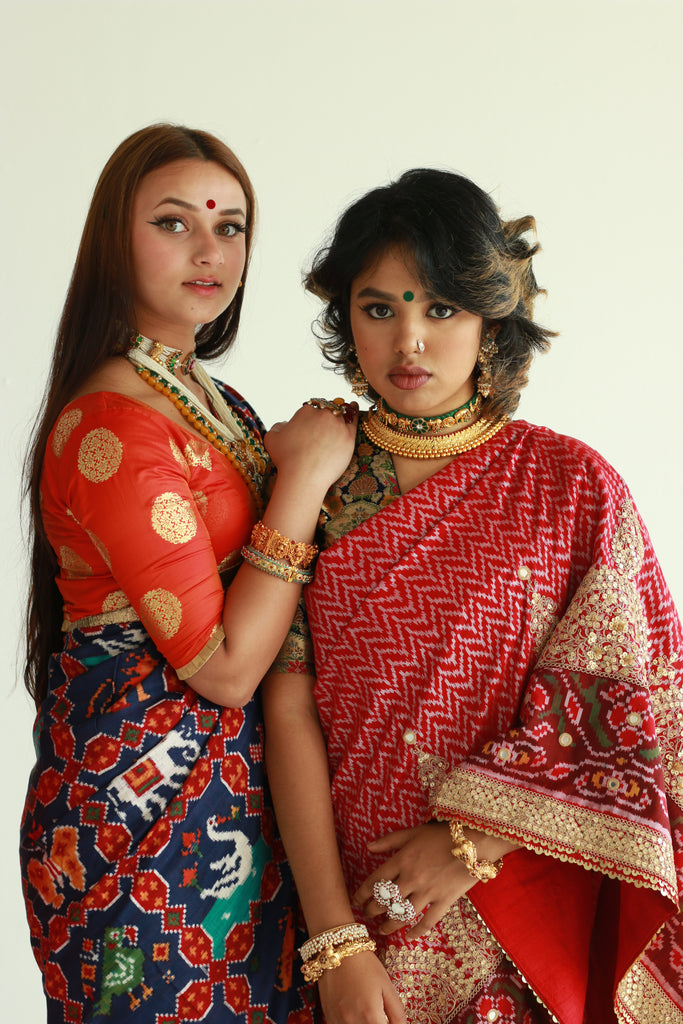 Originating from the roots of Gujarat, Indian Patola is one of the finest handwoven fabrics.
Patola sarees
are regarded as the queen of handcrafted textiles. It is one of the most cherished varieties of handloom silk sarees from Gujarat. The name Patola comes from a Sanskrit word 'Pattakulla' which is the plural form of patolu. Because of the time involved in making this saree, it was a privilege only the aristocracy could afford. 


FUN FACT: Patola sarees carry an auspicious significance too. Women wear these sarees because it's believed that they ward off evil forces.
Few things to consider before buying a Patola saree:

Check if it is a single ikkat or double ikkat weave, the prices will reflect that 
The front and back of a patola saree looks the same, there is no good and bad side, the colour intensity of the saree will be same on both sides. That is the sign of an authentic patola saree.
It is a myth that only patola sarees that are made in Patan are worth buying. The weavers in other states of Gujarat and Hyderabad do wonderful work too and should be supported. I work with weavers from Patan, Rajkot and Hyderabad to make some wonderful unique patola/ikkat sarees.
Whilst it is true that a double ikkat patola saree is very beautiful, the single ikkat sarees are not bad either. If you are not wanting to spend a large  amount of money for a double ikkat patola do not shy away from buying a single ikkat patola saree.
Patan is a name of a place and only sarees that are made there are called Patan Patola saree, do not confuse them with anything else.
Ayush Kejriwal's Patola saree collection
I am in love with the fine art of Patola. I have designed some beautiful single and double ikkat patola sarees that make a statement without trying too hard. Not everyone can afford a double ikkat Patan Patola and I am more than happy to offer both varieties. I love adding additional elements to these
gorgeous sarees
to create a unique look. Please click here to browse some of the Patola sarees that I have worked on.

Remember you can pay in instalments and we offer free worldwide shipping too. Please what's app me on 00447840384707 if you have any questions or need further assistance.