Tips on how to look after your Kanjeevaram silk sarees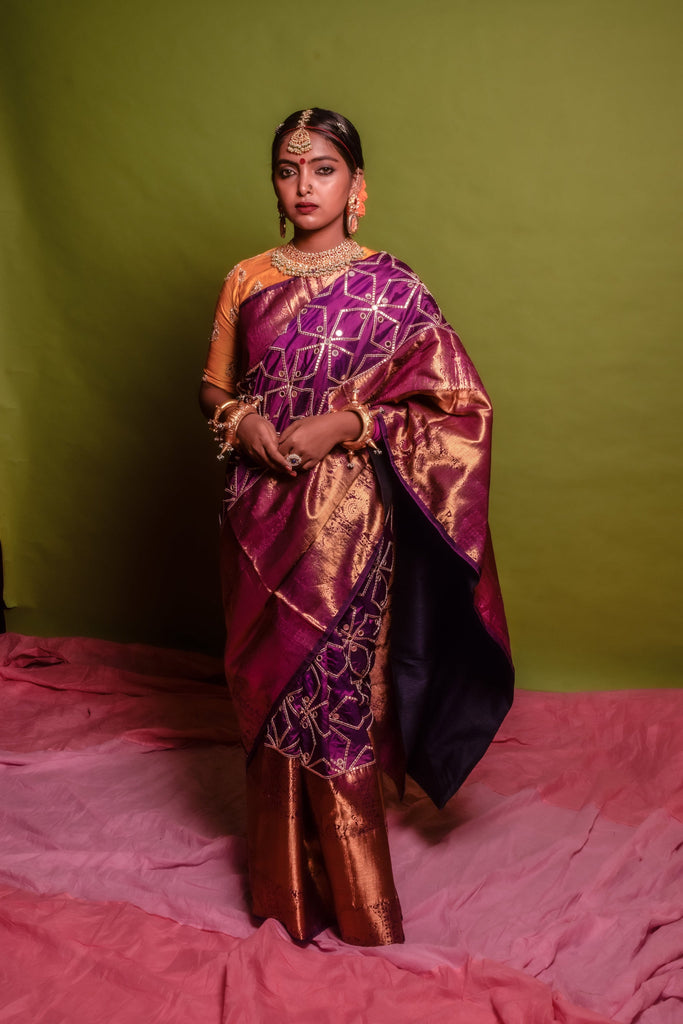 Kanjeeveram sarees are exquisite and it is important they are stored properly so that they do not loose their lustre over time. Here are some tips that will help you in looking after your beautiful luxurious kanjeeveram silk sarees.
Fold your Kanjeeveram sarees correctly 
Fold the zari inwards as it protects the shine in the silk sarees.


Store your Kanjeeveram wedding wear silk sarees separately. Do not mix them with your other sarees. They should be wrapped loosely in a muslin cloth and stored aware in a dark dry place.
Neem leaves propects them from moths and fungi. Try using them if possible, if you can't get hold of neem leaves silica gel bags works just as well.
Air your kanjeeveram silk sarees regularly 
It is important to unfold your saree and change the folding of your handwoven kanjeeveram silk sarees  after every 3 months. 
I take extreme pride in the beautiful, luxurious, handwoven Kanjiveeram sarees that I make. They are ideal for Indian weddings and parties. Check my collection of designer handwoven unique kanjeeveram silk sarees here.
Remember you can pay in easy instalments too, simply what's app me on 00447840384707.