How to wash and take care of Kalamkari sarees?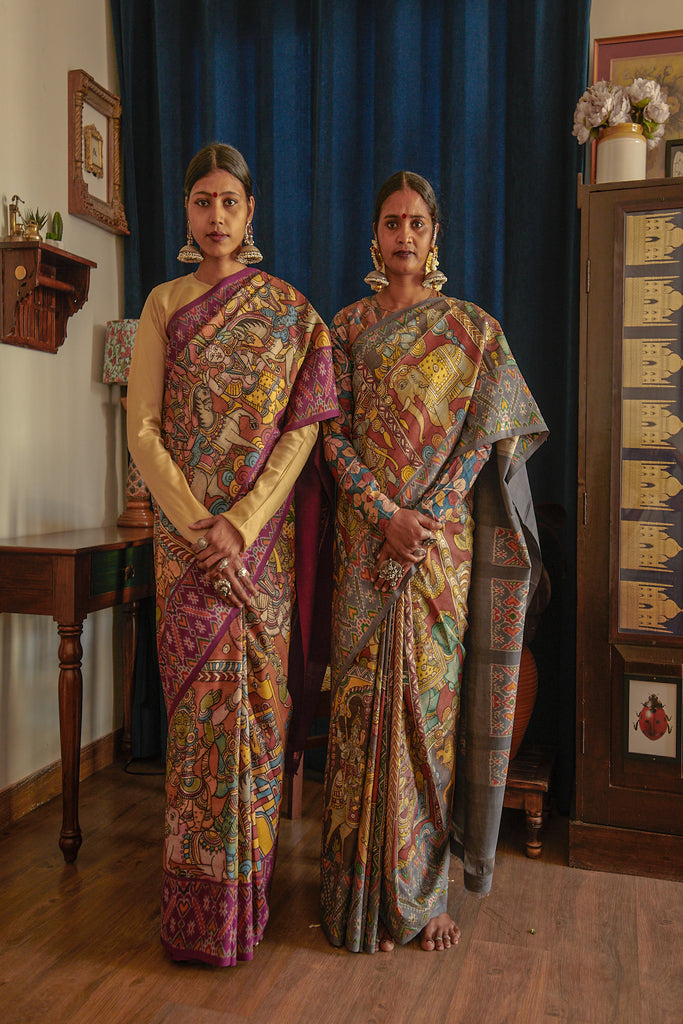 A beautiful handpainted kalamkari saree is a piece of art and should be looked after like a prized procession. A real kalamkari saree is an organic fabric made by hand using natural vegetable dyes and it is important that you look after them so they can be passed from one generation to another.
I am sharing some tips below which will help you in taking care of your beautiful kalamkari sarees:
Do not dry clean a Kalamkari saree, instead dry wash it. When something is dry washed instead of water a solvent is used to clean the fabric.
You can also hand wash your kalamkari sarees gently. Dipping the kalamkari fabric in a bucket of salt water and rinsing it will help in reducing the colour bleeds. When you are hand washing the saree use a very mild baby shampoo in small quantity instead of strong washing up soap.
Do not tumble dry your kalamkari sarees as the dryers emit intense heat which may damage the natural fibres in the fabric. Flat dry them in shade away from direct sunlight and do not store them away until they are completely dry.
Do not iron your kalamkari saree directly, either do it through a thin mul mil cloth or on the reverse.
Do take out your Kalamkari silk saree now and again top change the folds before storing them back again.
Ayush Kejriwal's collection of real handpainted pen kalamkari silk sarees can be explored by clicking - Authentic handpained pen Kalamkari silk sarees.
Remember, we offer Free Shipping Worldwide and you also have the option to Pay in Easy Instalments. What's app me on 00447840384707 for any assistance or questions.